Rebecca Hui is the founder of Roots Studio, a company that boosts the livelihoods of rural artists by giving them the technology and training to digitize their art.
She was inspired to start the company due to a lack of exposure for artists in rural areas. Working primarily in India, Roots Studio has worked with over 500 indigenous artists. Although their art is vibrant, the artists lack connectivity to markets. In an effort to offer an income to rural artists as well as increase their exposure, Roots Studio works to digitize their works. This makes distribution possible, as well as allows the artists to work from the village.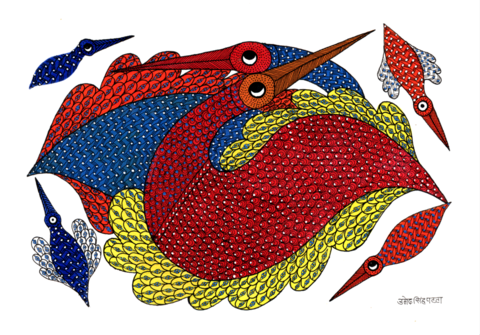 ArtLab, a collaboration between Tekuma and Compass Furnished Apartments, is exhibiting over one hundred and eighty prints by a variety of artists over six floors. Among them is work by Roots Studio artists. Stay tuned for ArtLab's summer launch!