Dubbed ARTlab Back Bay, the units at 1085 Boylston Street make up the largest art gallery in Boston. Spanning five floors, each level varies in theme, with subjects like Dream World, Computation, and Future Cities. By dedicating each apartment to an individual artist, the range, depth, and significance of their work becomes immediately apparent. Provided with a detailed gallery book, guests are able to learn more about the art on their walls and, simultaneously, connect with surrounding local communities.
After a lot of hard work, the ARTLab initiative came to fruition. Now, thirty talented artists and over 150 artworks are on display at Compass Furnished Apartments. With amazing reviews and an increased traveler enthusiasm, the success of ARTLab has become overwhelmingly apparent. One of our favorite guest reviews?
My husband and I stayed for one week in ARTLab and every night we would visit a floor to see the art in the common areas. We cannot wait to come back and stay in a new unit with new art!
30 apartments | 30 unique galleries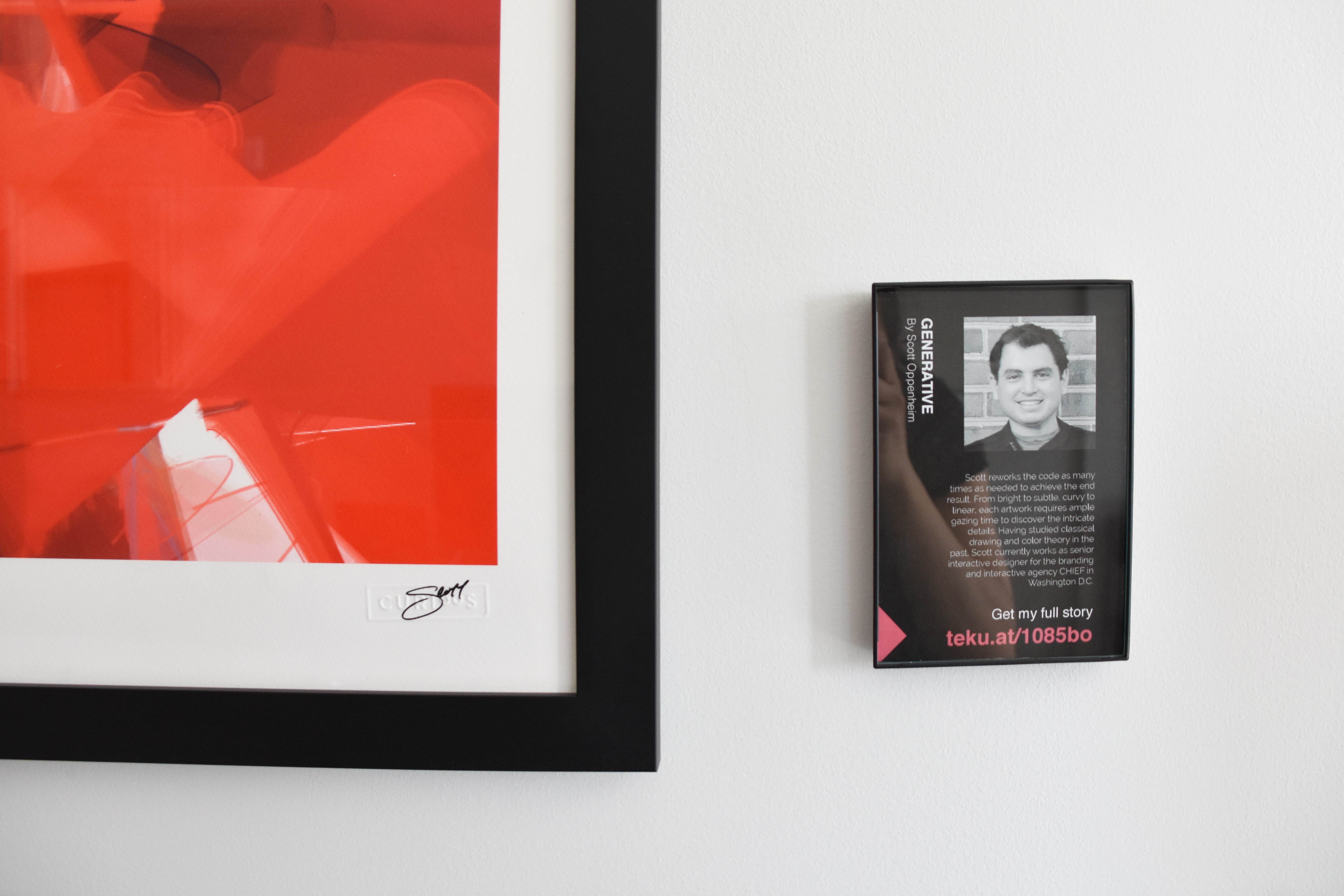 Want to learn more about ARTLab? Click here to see the artwork, get to know the artists, or book your stay!
Subscribe to Tekuma's news letter!